The MT-Series of systems use high-speed non-contact imaging to quantify a wide range of object characteristics and to automatically divert individual faulty pieces not suitable for packaging.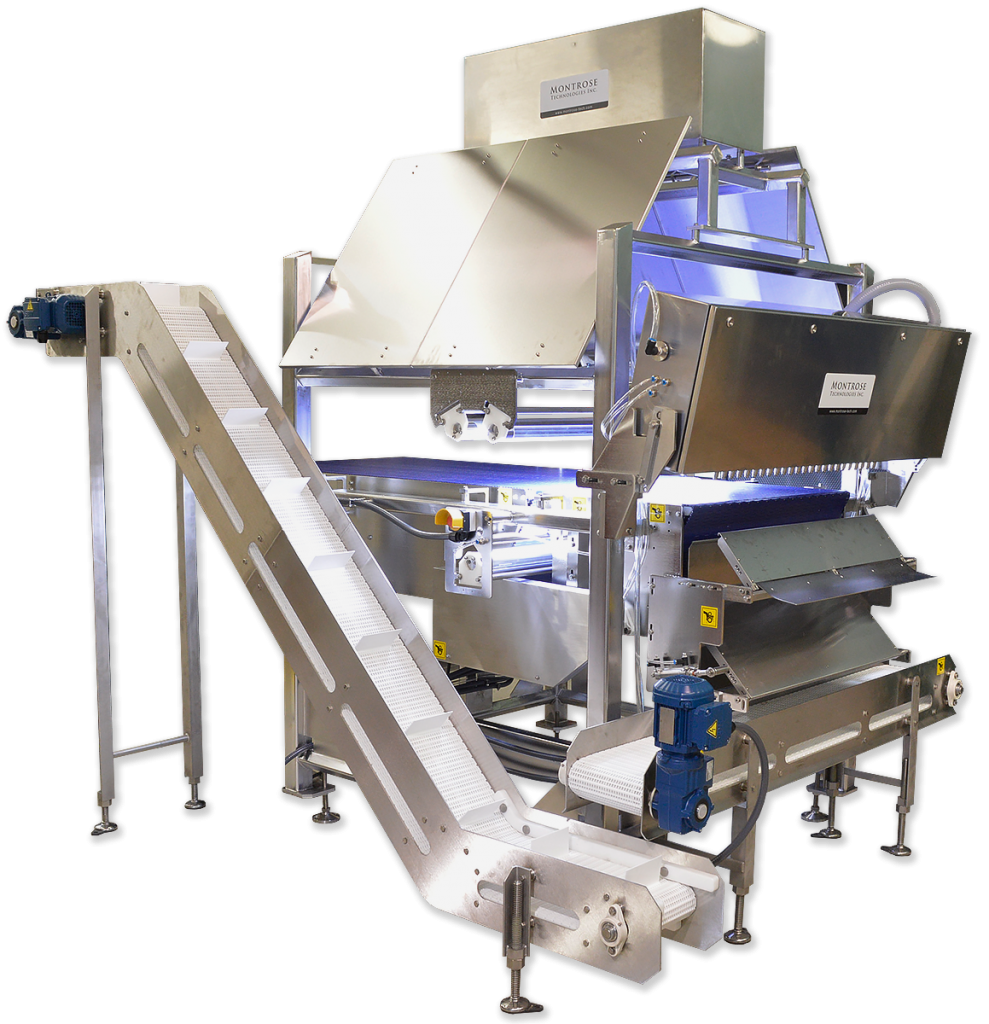 The MT-Series of systems quantify a wide range of object characteristics such as top and bottom color, topping coverage, height, diameter, slope, symmetry, length and width.
MT-Series In-Line Measurement System
An MT-Series vision inspection system is typically positioned just after the product is formed/baked/cooked, or just before packaging.  At either location, the vision system can be configured to capture many product attributes, such as true color (top, bottom), height, diameter, symmetry, length, width, and volume.  The production data collected is available in real-time and is valuable to everyone in the facility to increase yields and maximize gross margins. Each MT-Series turnkey solution is designed to fit the production requirements, environments, and line layouts. 
The MT Series of vision inspection systems quantify a wide variety of physical attributes
which include:
Diameter, Length, Width and Surface Area
Volume
Height, Slopes
Crown and Heel Bake Color (excluding topping, split)
Topping (color, coverage, count)
Measures Color in L*A*B and BCU
The type and size of food product transported through the vision system will determine the number of cameras needed for the measurement requirements, the individual product rejection method, and hygienic/environmental considerations.  Furthermore, MT Series in-line systems may include other customized material handling solutions such as automatic de-kissing of product, automatic box loading, and multi-route sorting.
The systems are easy to use, sanitize, and have a low annual maintenance cost.  As a result, MT-Series in-line vision inspection customers are largely self-sufficient.
MT In-line Vision Inspection System Models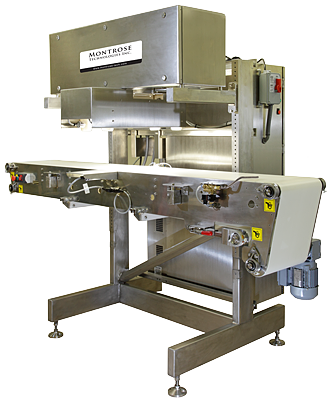 MT12 Inspection System with Single File Rejection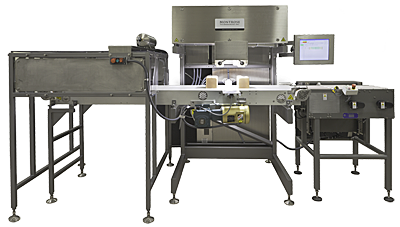 MT18 BLIS - Bread Loaf Inspection System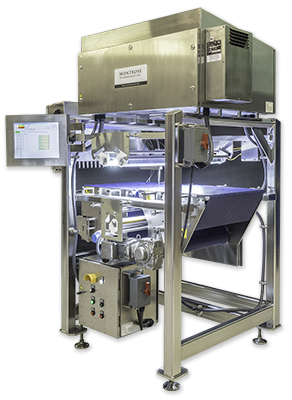 MT24 Inspection System with Optional Bottom Color Imaging and 24' Wide Field of View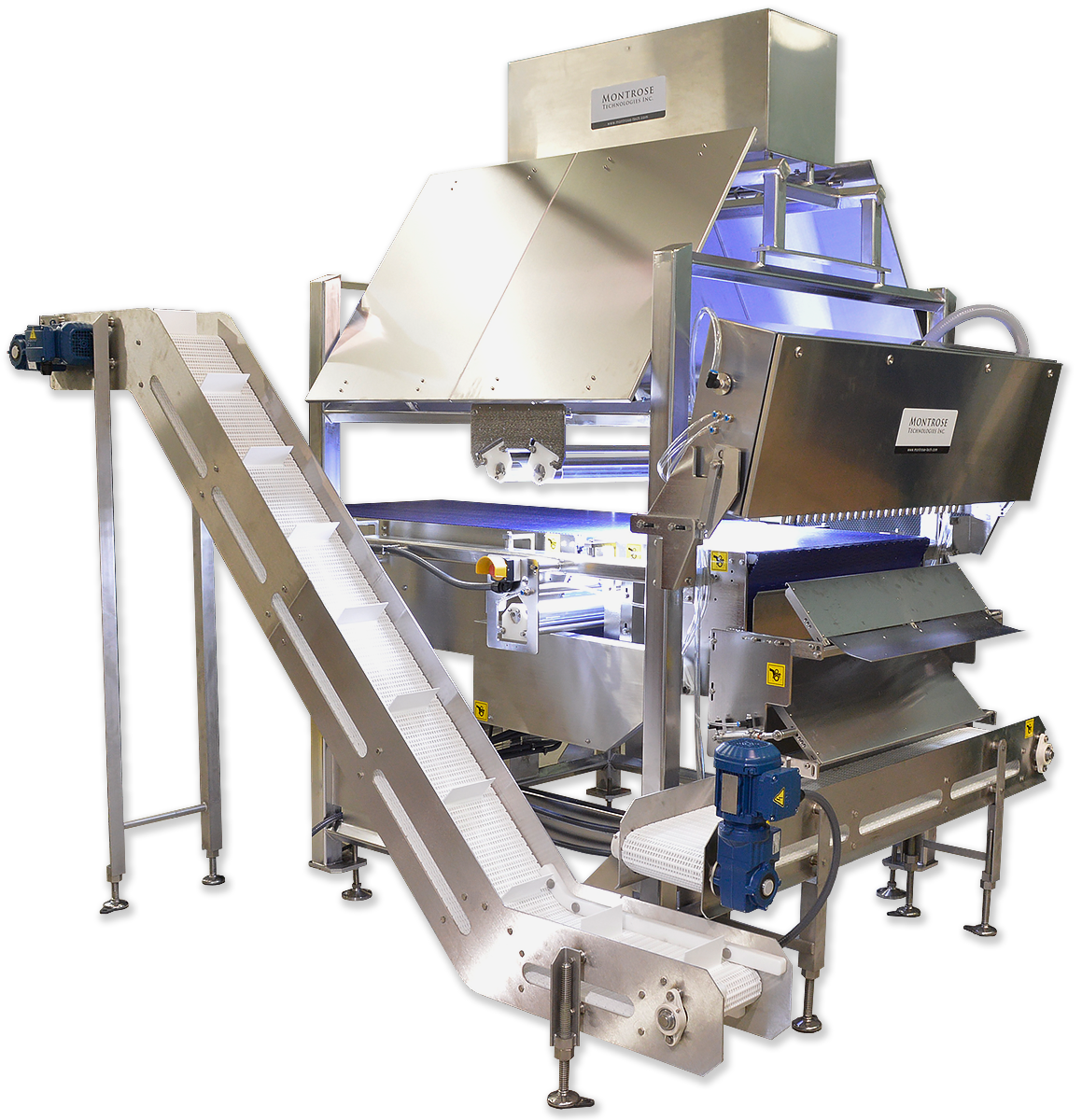 MT36 Inspection System with Optional De-kiss and Recirculation Module, 36' Field of View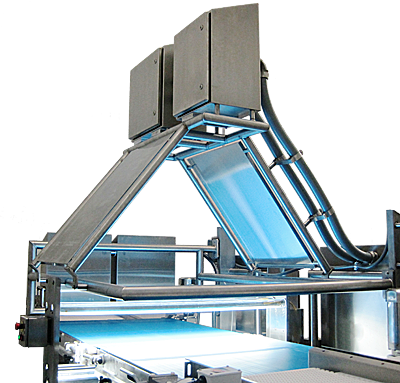 MT42 Built to USDA Dairy 3A Sanitary Standards, 42" Field of View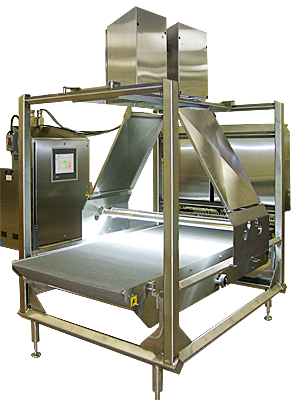 MT42WM Washdown System, 42" Wire Mesh, Small Object Reject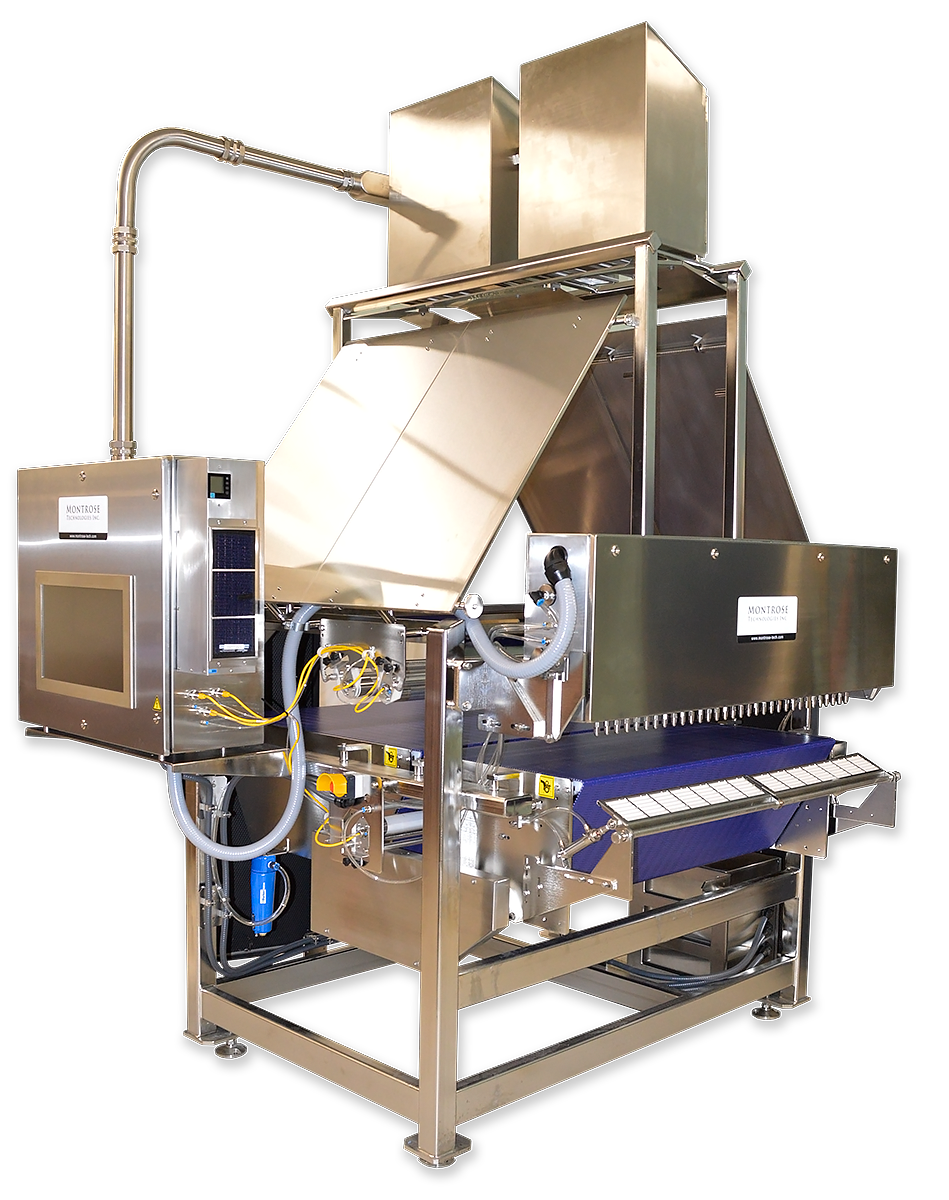 MT50 Inspection System with Integrated Bottom Color Imaging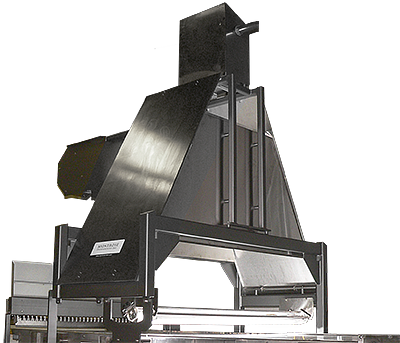 MT60 - Integrated 3D, top and bottom color imaging in a compact package, 60 field of view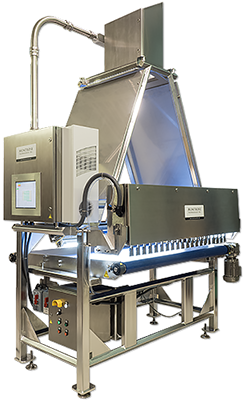 T60 Tortilla Inspection System with 60" Conveyor
The MT-Series of systems use a high-speed, non-contact imaging method to continuously quantify a wide range of object characteristics such as top and bottom color, topping coverage, height, diameter, slope, symmetry, length and width.
Montrose Inspection Software
Montrose Technologies provides fast, accurate information to help you make money-saving decisions on product quality, wastage and production rates. The Inspection Software is a comprehensive suite of measurement, analysis, reporting and archiving functions designed to meet the needs of plant floor operators as well as plant managers. On the plant floor, the software displays shape, size, dimensional, color and external data in a variety of graphical and numerical formats. Operators have fast and easy access to current results.
Key Benefits:
Simple operator interface (touchscreen-driven)
Results displayed in numerical and statistical format
Full data storage for averaged and individual object measurements
Interfaces to external devices such as a barcode reader
Can export raw data to other software packages (e.g. ERP)
Supports unlimited lines and products
Simple to setup, calibrate and operate
Includes measurement data report generation
Improve quality, reduce production costs, provide valuable data.